It would be awesome if EA could as in 90's games to do babyboomer NHL'er teams of 1988 to 1990's.These teams had such a high caliber of players that used to have playmakers that would blast the puck,goal scorers who were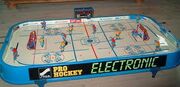 playmakers and Centers that would blast it from the point.NHL had slap shot and power shot wristers.Exciting hockey that Edge Music era to be on.
http://www.hockeywebcasts.com/nhl/classic.php
http://www.edge.ca/FunStuff/Blogs.aspx
EA could as in 2K series of NHL to make old teams in unlockable mode and to have a mode catered to Classic EA NHL.They did a better job than 2K in EA 1990's NHL.They should be able to do 2K and classic teams of the past.And to have a mode where you can arrange a league and divisions with current teams and past teams.It was exciting back then and to bring it past 2000's again.And you can trade players option.Classic NHL rosters and re-arrange the rosters to the way you want it.Each team in 1987 and 1992 to EA 99.So they can have their own regular season to compete in 2000's NHL.Make the plays and play level and to bring back the Nords and NorthStars.Bring back the Capitols of then.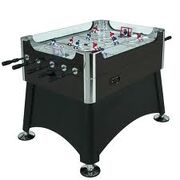 Community content is available under
CC-BY-SA
unless otherwise noted.